Copyright
All rights are reserved by the owner of this website.
Nothing can be used by third persons without written permission of the owner Peter Dijkstra. Concerning texts, titles, pictures, logo's, layout and so on.
Since 1995, he is often on Crete to be found.
Last twenty years, Crete is his second at home.
Peter Dijkstra is a passionate walker. The tranquility, the nature, the clean air and the spicy scents make him happy. He made many walks with his hotel guests and friends. Peter made easily hundreds of km on foot over this island.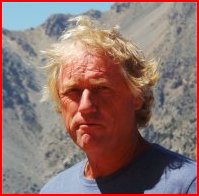 Peter has written a book for wanderers. The title is 34 Walks in eastern Crete. The purpose is to let holidaymakers and naturelovers to enjoy this great island in the Mediterranian Sea.
The gorges in the east of Crete are overwhelming. He is looking for challenges and possibilities in the countryside, and he develops accessible variants.
The GPS and Google Earth are ideal helpful tools. The walks take you along the coasts and high through the mountains. He drew situation maps and made detailed descriptions. The routes vary in length and difficulty. Some are easy and others are for more experienced hikers. Most tracks are circular walks.
Most walks are easy to follow, good to do. However, the gps is a stable location detector.
This book is for sale in English, auf Deutsch, en in het Nederlands.
We wish you many happy hiking hours on this surprising island.